Cooling San Diego
One Family At A Time
We understand how important it is for your family to be cool and comfortable through the Summer. If you need reliable air conditioning service our team is ready to help you today. Please give us a call for same day service!
When you need San Diego air conditioning services, trust the experts at Hamel's Air Conditioning & Heating. Our technicians have the knowledge, tools, and skills to fix most cooling issues in just one trip. Our team will explain your options in an easy-to-understand way and show you what's broken so that you can make an informed decision. As San Diego's favorite 2021 air conditioning company we're ready to help you fix your issues today
When something goes wrong, we understand your home needs quality AC service fast. We service all brands of air conditioning systems, so you can trust us to perform a professional repair or AC installation every time. Keeping your home cool is a matter of safety for your family and not just comfort. Hamel's is here to ensure your family's AC units perform as you expect.
No matter what type of air conditioning assistance you need, we can help. Our team is here when you need us, from installing new ductless mini-splits to professional AC repairs we do it all. We can handle all the simple things, from scheduling routine San Diego air conditioning tune-ups to an annual safety check as well. These services will help ensure your warranty stays valid and your air conditioner runs reliably for years to come.
To schedule your cooling service with us today! Call (619)456-1488 to request service or a FREE installation estimate.
Our Cooling Team is Ready to Serve You
Are You Ready To SAVE On Cooling?

$99
AC Maintenance Inspection
NO DISPATCH FEES

15% OFF
Air Conditioning Installation
Up to $3000

$79
AC Diagnostic
NO DISPATCH FEES
Hamel's Cooling Services
Our San Diego Air Conditioning Contractor Services Include:
Air Conditioning for Property Management
Ac Zoning
AC System Replacement
Heat Pump Repair
Heat pump Installation
Freon leak Detection
Repair Freon Leaks
Install Thermostats
Repair Thermostats
Are you looking for a service you don't see on our cooling list? Then, there is no need to worry! At Hamel's, we are equipped to handle any cooling service you may need. Give us a call to discuss your needs, and one of our friendly team members will ensure you are taken care of quickly. Please give our team a call today at (619)456-1488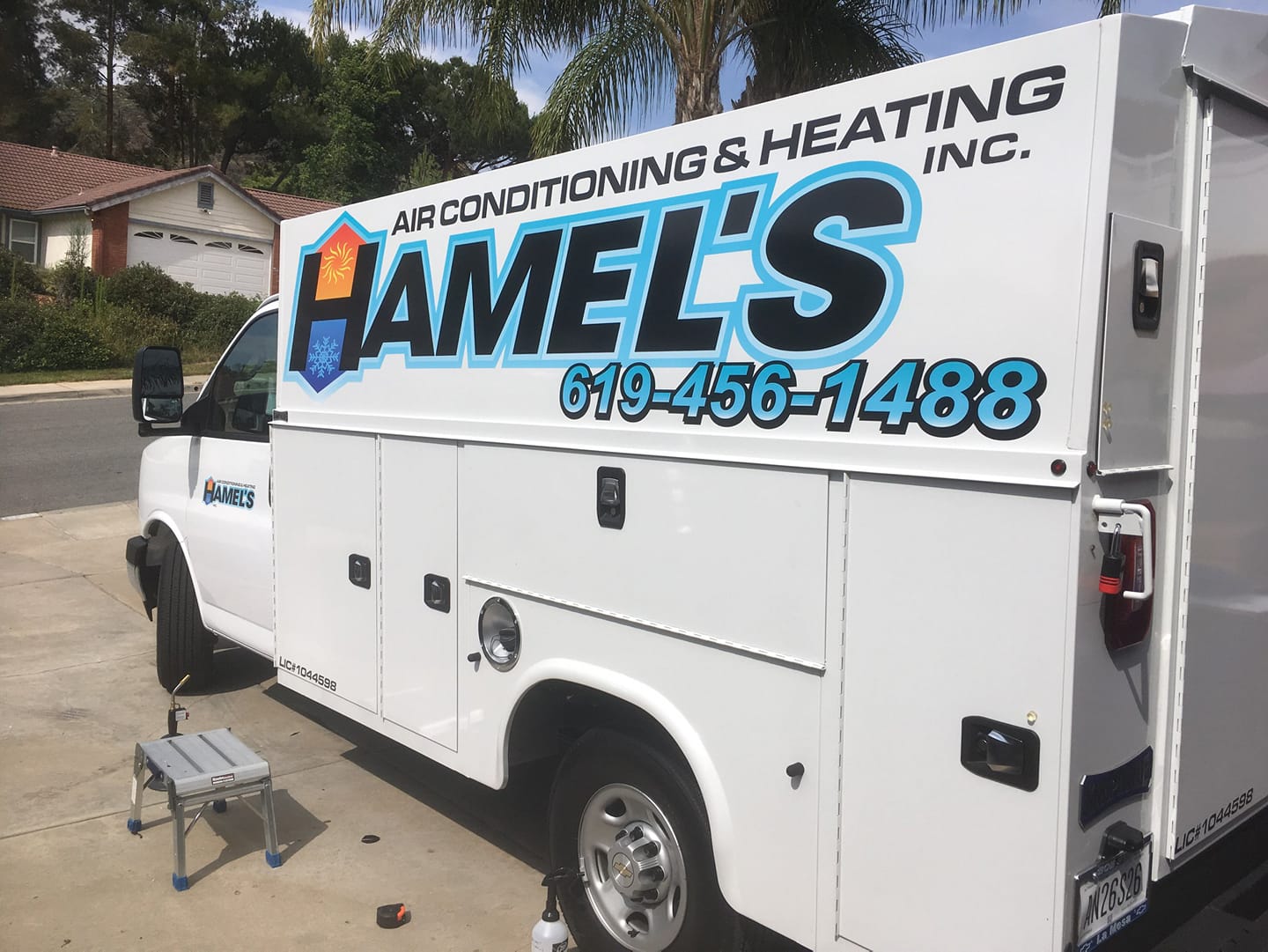 How Can We Make You Cool Today?
2022 Cooling Ratings and Awards
What Do Customers Say About
Our AC Services in Their Home's?
Excellent work and so happy with the service. The guys were on time did great work and answered all my questions. Highly recommend!

Dani MGoogle Review
I am so happy we were referred to Hamel's air conditioning and heating. Luke and his crew were very efficient, punctual, polite and cleaned up everyday that they were working. We highly recommend them!!!
Moira VallonGoogle Review
Anthony provided knowledgeable, professional service. He diagnosed and repaired our AC quickly at a reasonable price. Highly recommend Hamel's AC and Heating.

Joann NorthGoogle Review
Previous
Next
Do You Have Cooling Questions?Hamel's Has The Answers!
Does My Cooling System Need Replaced?
If your Cooling system fails to keep your home comfortable, it may be time for a replacement. Signs that point to issues are frequent, costly repair bills, the age of the system, and lack of cool air throughout your home. If you are experiencing these issues, then it is likely time to think about an AC replacement.
Does My Air Conditioning Need Replaced Every 10 Years?
No, not always. Some of these older cooling systems still have life in them and are very efficient. While there is a time to replace a 10-year-old design, it often makes more sense for a homeowner to repair than to replace. Don't get tricked into a new air conditioning system just based on your current systems age.
Should I Consider A Mini-split For A Cooling?
Mini-splits are great air conditioning options that are energy efficient. Homeowners can use these systems to replace or even upsize your current system when it's in good working order. Having no ductwork makes these systems quick to install and offers the added benefits of warming and cooling in zones.


Quality AC Installation is Important
AC installation is more than an HVAC system it's an investment. Discover why the most important factor you need to consider when deciding on a new installation is "who". Don't get a new air conditioner installed without reading this today!

Learn Why Quality AC Installation Matters

Voted San Diego's Favorite 2021 Cooling Company
Learn why San Diego Voted Hamel's their favorite 2021 cooling contractor in the Union-Tribune Readers Poll.

Learn About San Diego's Favorite AC Company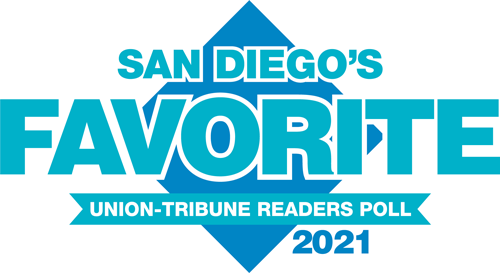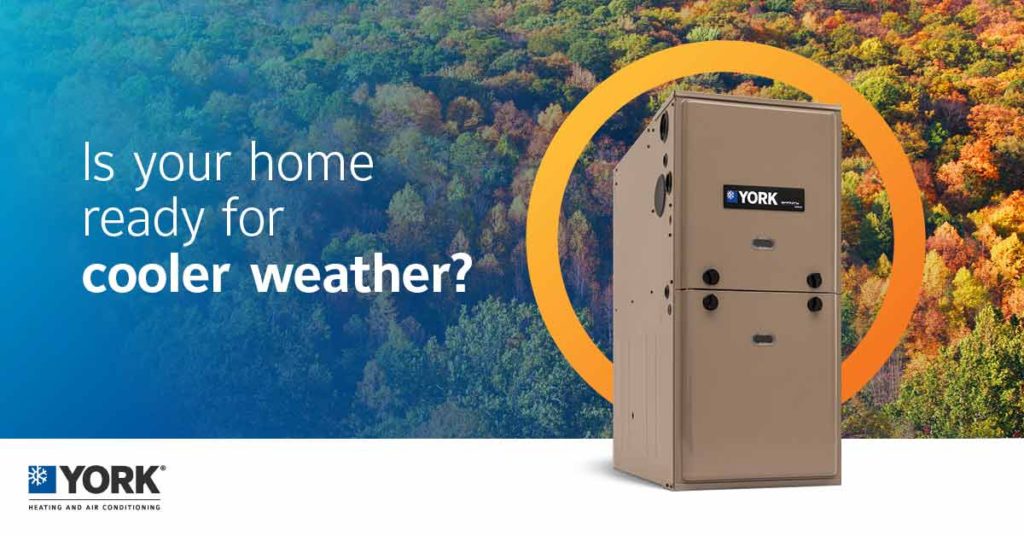 Why Does A Central Air's Furnace Needs A Tune-up?
Maintaining a central air conditioner is important for your family's safety & comfort through the winter. Learn why maintenance of a central air systems furnace is a cost-effective way to keep your family safe.

Learn About Central Air Furnace Tune-ups

San Diego AC Service Done Different!
San Diego Air Conditioning Contractor
As a top-rated San Diego AC contractor our reliable, trained technicians service all types of cooling systems. These services including central ai repairs, ductless mini-split systems, heat pumps, and more.
Cooling Installation, Repair & Maintenance

At Hamel's, we are equipped to handle any cooling service you may need. From Ac installation to Ductless Mini-split repair and maintenance we'll have your system fixed fast.
A Professional Air Conditioner Team

Our cooling team is highly trained and have years of HVAC knowledge to rely upon. You can rest assured your technician will be respectful, professional, courteous. Your Satisfaction is our top priority!
Cooling San Diego For 50 Years
Our family has been keeping San Diego cool since 1965. This cooling knowledge has been passed down through 4 generations. Are you ready for a cool Comfortable Home? Contact us today!
Contact Our Cooling Team Today!